My Love of reading
Meet our Year 4 Reading Ambassadors!
Each week, our Reading Ambassadors will be producing a section for the Hope newsletter. They'll be interviewing staff and students and research good reads to share with the school.
'I love reading because it gives me a powerful imagination'. Albert
'I read for entertainment'. Camillo
"I read every day! ", Karys
'At the moment I am reading Demon Dentist by David Walliams'. Nancy.
Mrs Murphy loves reading.
"My love of reading began when I was small. I have fond memories of curling up under a duvet reading bedtime stories with my parents and continued to do so into my teenage years. Together, we escaped from Mr McGregor, journeyed through the wardrobe into Narnia and continued to Hobbiton, in The Shire.
Books have influenced me in such a way, that during my wedding ceremony, a friend read 'Guess How Much I Love You' by Sam McBratney
My favourite book
A book that I treasure and frequently revisit is 'The Boy, The Mole, The Fox and The Horse' by Charlie Mackesy. It is a book that may be found in the children's section of a bookshop but could also be found in the philosophy section. It offers sweet sentiments for people of all ages. I adore its depiction of love, friendship through whimsical illustrations and through the character's profound conversations which explore their thoughts and feelings.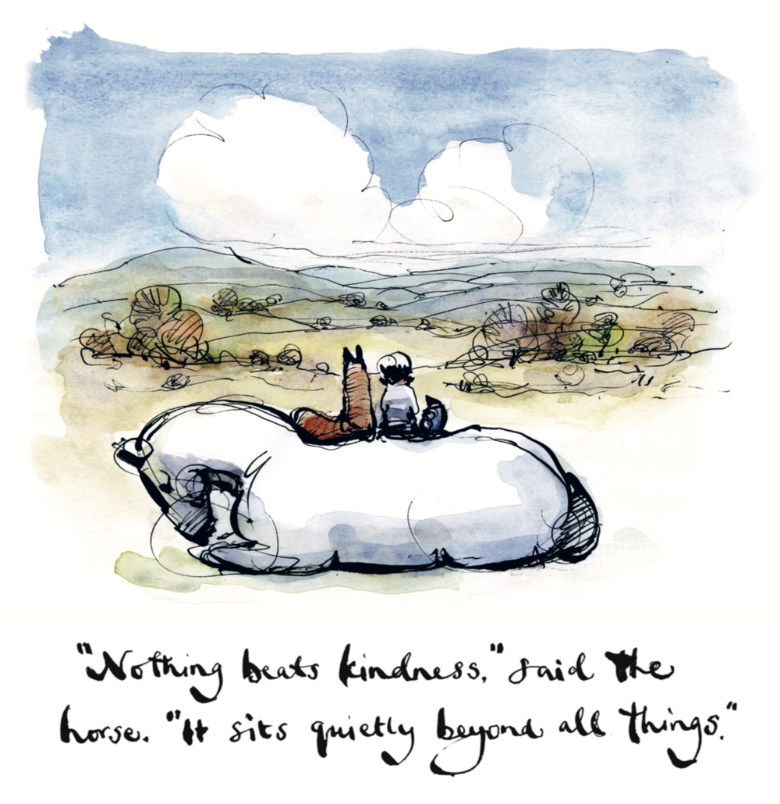 The Year 1 Book List
I have particularly enjoyed sharing 'Look Up!' by Nathan Bryon. This book features Rocket, a little person with big dreams, similar to the Year 1 children.
By Mrs Murphy Year 1.
Fiona Verge, Family Liaison Officer.
'I love to read because it takes me to another place'. Fiona
Fiona enjoys reading because it relaxes her. It helps her find information. Also, it helps her get to sleep. At the moment she is reading "'The Complete Gardener' by Monty Don. It is a guide to gardening and it gives her cool ideas for her garden. It's helpful because she knows what to do next. When she was young her favourite book was 'My Naughty Little Sister' by Dorothy Edwards and illustrated by Shirley Hughes.