NEW PRINCIPAL APPOINTMENT
New Generation Schools Trust is pleased to announce that following a successful and rigorous recruitment process, we have appointed Mrs Sara Donnelly as the new Principal of Hope Community School, Sidcup. She will commence her post on September 1, 2022.
Sara was previously a Deputy Head Teacher at Leesons Primary School, where she was the lead on teaching and learning.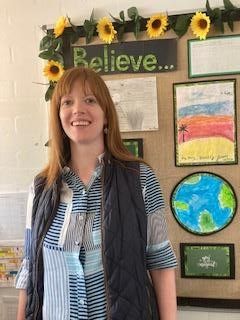 A message from Sara Donnelly
It is with great delight that I introduce myself as Hope Community School's new Principal, commencing in September. I feel extremely honoured and privileged to have been chosen to continue to build upon the success the school has already achieved under the leadership of Mrs. Wood, and I very much look forward to meeting you all very soon.
It may interest you to know a little about me: in 2016 I was appointed as Assistant Head Teacher at Midfield Primary school in Orpington, where I worked closely with the team to help the school achieve an Outstanding Ofsted inspection. Following this I have spent the past 2 years as Deputy Head Teacher at Leesons Primary School, where I currently lead on teaching and learning. I consider myself to be an innovative and compassionate leader, and I strongly believe in children being able to learn in exciting, creative and meaningful ways, which develop the whole child and allows every individual to be the very best they can be.
As a mother of two primary school aged children myself, I am passionate about delivering the highest standard of teaching and learning possible, while also nurturing and tending to the children's emotional and social well-being. I also believe firmly in working closely with you, the families, and the local community to ensure we have the strongest partnerships possible.
In my first few weeks with Hope, I will be inviting parents in for an informal coffee morning to meet and chat over a cup of coffee and a slice of cake. I hope this will give you a chance to talk to me about what you would like to see in Hope Community School's future.
Until then, please be assured that as Principal, I will strive to create the very best education for your child/children whilst they are members of the Hope School community.
OPEN DAYS
If you would like more information or to come and see the school we are happy to offer a tour and the opportunity to meet our Principal and someone from the Trust by appointment.
Please phone or email the school office if you wish to do so at enquiries@hopecommunityschool.org, or telephone 020 3223 2000.
TERM DATES 2022-23
Please see the document below for the school's term dates for 2022-23.