Safeguarding:
Anne Wood - Designated Safeguarding lead
Emma Carvosso -Deputy Designated Safeguarding lead
Fiona Verge Deputy Designated Safeguarding lead
Safeguarding member of the School Council : Lynn Mason
To contact Mrs Wood: principal@hopecommunityschool.org
To contact Mrs Mason: sidcup.chair@hopecommunityschool.org
Are you worried about a child ?
If you are concerned that a child is at risk of abuse or neglect, it is essential that you share your concerns with school or a member of the Bexley safeguarding team.
To contact the Bexley safeguarding team 020 3045 5440.
NSPCC guides to personal safety
You may find the following guides useful in educating your child in how they may stay safe from abuse.
NSPCC _ The Talk Pants guide for Parents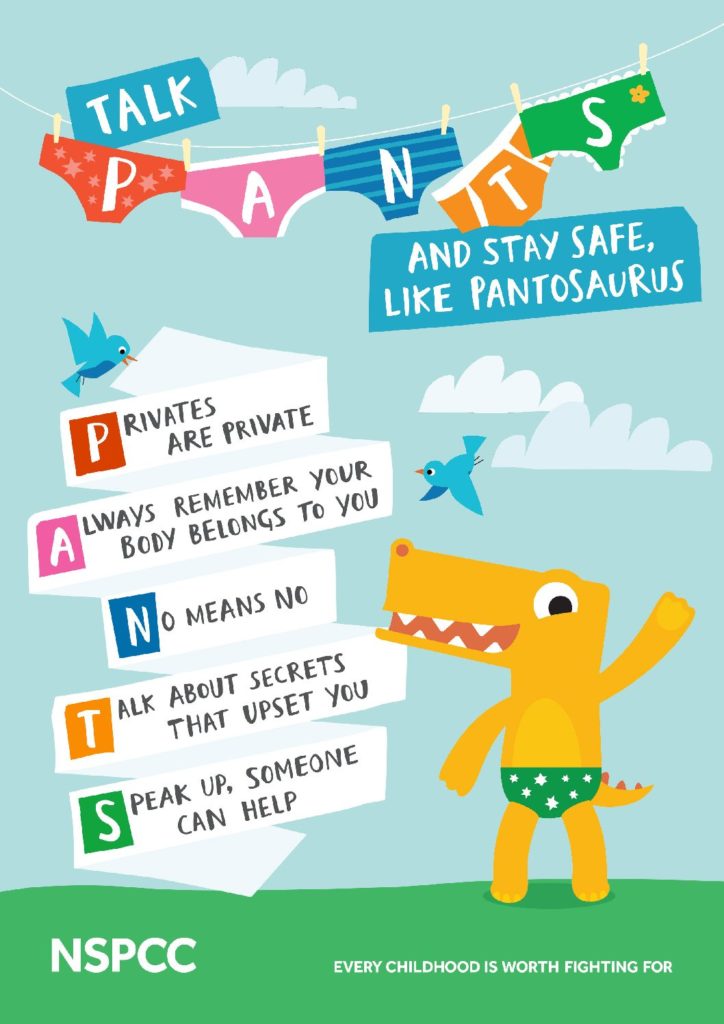 NSPCC-A child guide- Say hello to Pantosaurus
NSPCC-A child guide for, children with autism
What happens if a child reports a concern?
How to keep your child safe
Read the guides below about keeping your child safe using some on line services, such as Netflix