This page provides performance data related to SATS, taken in KS1 and KS2 at Hope Community School.
Key Stage Results 21-22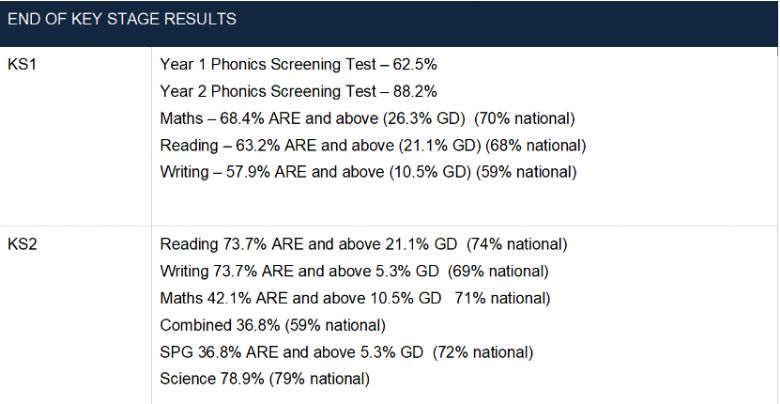 Please note that due to the Covid-19 lockdown in 2020 and 2021 there is no data for the academic year 2019-20 and 2020-2021.
You can also view our school performance data on the Government's school performance tables here.
If you would like any information that is not provided here please contact enquiries@hopecommunityschool.org.