News and Vacancies
Coronavirus update – school closure to most pupils
As of Monday 23rd March the school will be open between 9am – 3.30pm for children of families of key workers, who cannot be cared for at home, and children with certain needs. All other children will need to stay at home, so do not send your child into school. Please note that this is a national closure – so while it is a challenging situation, we are not alone. We'll re-open fully as soon as we can.
Coronavirus. 17/03/2020
Families with children in Entrepreneurs can continue to pick them up between 3pm and 3.30pm, as of today, families may collect any older siblings at the same time. These children will be called down to the Entrepreneur classroom as you arrive. This is part of few changes to reduce the numbers of people clustering in the Courtyard.
Drop offs.
Families will be requested to drop their children off by the entrance, in the Courtyard, but do not walk them to the classrooms.
Contact with the office is via email enquiries@hopecommunityschool.org or telephone 0203 3223 2000.
We request that all families refrain from entering the school building and do not use the reception area as a waiting area.
Cancelled events
The following events have been cancelled.
All school trips both locally and into London
All meetings and structured conversations with families (telephone calls only, if necessary)
Lovely Hat Collectives including the Mother's Day Collective.
Easter Celebration and the CRIBS Easter play.
After the Easter holidays, we will review the situation and inform you about upcoming events for the Summer Term.
Medical advice
Please note, the school office has been receiving calls from families to ask advice as to whether children should be kept off school or not.The school cannot advise on this,as we are not medical professionals. This is a parental decision and should be taken in accordance with the Government and Public Health, Department for Education guidance.It is useful to access clear information regarding Coronavirus (COVID-19) rather than media interpretations. The Government link is:https:www.gov.uk/coronavirus
13/3/2020 Update
At Hope School we are very proud that we are a Community, where staff and families work together to support the learning of the children. I wish to urge you to continue caring for the needs of your child in this way. We are unaware if in the future we will be directed to all stay at home. Therefore, may I suggest that you make some preparations for this potential situation, by borrowing some books from your local library, stocking up on items such as paper, pens, of materials which can keep your children entertained and learning.
Staff will continue to set homework as normal. If we are obliged to close staff will:
Set work on Reading Eggs, where you can find many digital books and Mathletics;
Children who have been issued with published books will continue to be set with work from these;
Children across the school are encouraged to carry on reading;
Children will be set work digitally, and items will be sent out via email, and Class dojo.
Save the Date, Friday 17th January 2020,
Parents workshop, 1-3pm Papaya,
Parents Against Phone Addiction in Young Adolescents.
As part of Hope Community School's focus on keeping children safe and encouraging them to respect themselves and those around them, we are pleased to announce that we will be offering families a chance to take part in a workshop about preventing phone addiction in Young Adolescents run by Susie Davies, from the Papaya organisation, which is the Parents Against Phone Addiction in Young Adolescents.
https://www.papayaparents.com/. We would highly recommend you take up this opportunity to take part in this workshop so you can be in a better place to guide your children and support them in having a healthy wellbeing.
During the time Susie is with us, she will be running some workshops for children in Years 4 -6.
Christmas Performances
On Thursday 12th December the Explorers and Discoverers and then on Friday 13th the Pioneers and the Adventures performed songs and readings at Christmas Carol concerts at Footscray Baptist Church. I would like to thank all pupils, for their magical singing, the readers for speaking clearly, the staff for directing, those who helped with the computer, and The Reverend Brenda Brundritt, from the Church for her warm welcome.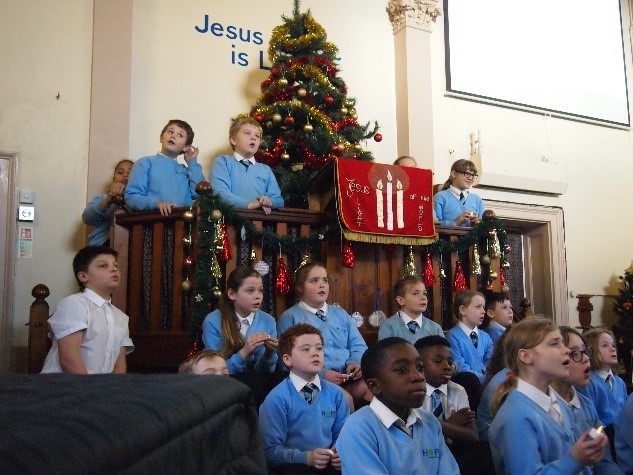 It was a delight on Tuesday 17th December as the Entrepreneurs performed in their first Christmas Nativity, it was lovely to see them in their costumes, smiling and singing for their families.
Later on the same day the Innovators and Trailblazers entertained their families with songs, dance, acting and storytelling. Congratulations to all the children.
Staff would like to thank all the families who have helped by providing their children with a costume for these events.
Be kind to me this Christmas... from a little person's point of view: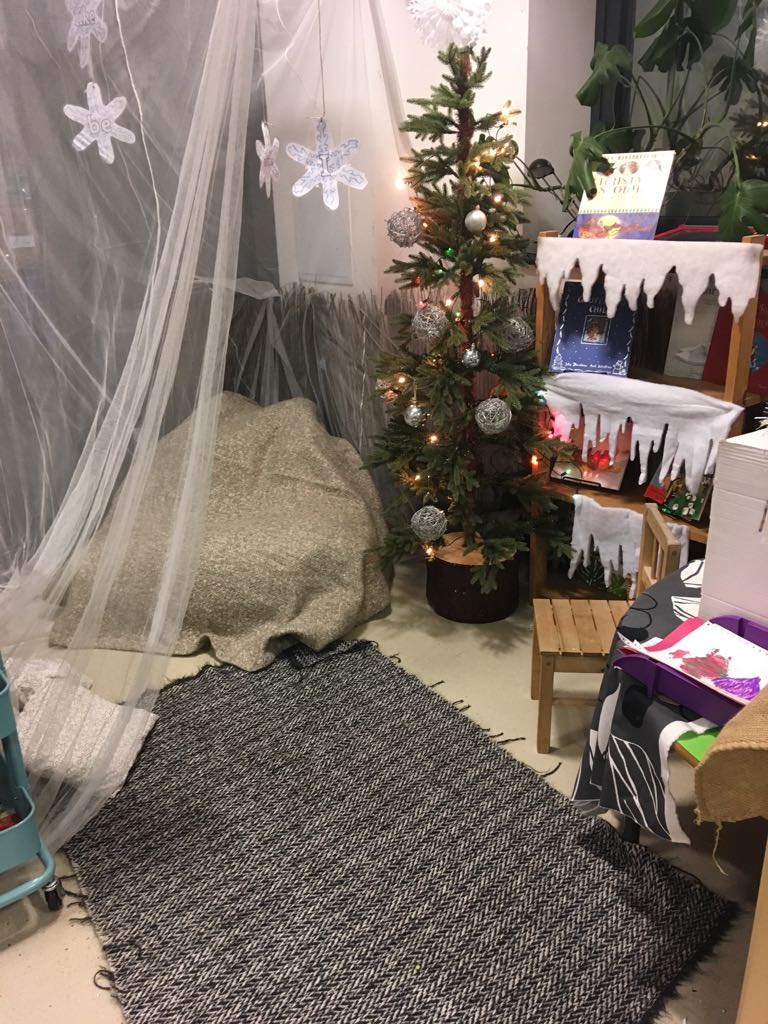 - You've probably let me eat more sugar than usual - I'm bound to have higher highs and lower lows.

- In the holidays I'm out of routine - I can cope better with transitions when I know exactly what's coming next so please explain our plans for the day clearly to me.

- The anticipation of Christmas can be pretty overwhelming and exhausting. Help me to rest by keeping to my normal bedtimes.

- Travelling at Christmas is stressful for all of us. When possible, be flexible about when we travel and check the traffic before we leave.

- I have no idea about the value of money - if there's no way I can have that giant lego set for Christmas, then please tell me well before Christmas morning. I'll have time to get over my disappointment and I'll learn to trust your honesty.

- Grown-ups find preparing for Christmas stressful. I know you want it to be perfect for me so I'll have memories I can cherish forever. But I see you getting stressed, sometimes even before you do. I pick up on it and reflect it like a mirror. Please slow down, notice me, talk to me, play with me. That's what I'll remember.

- When I lose it, and I probably will at some point, please don't make me ashamed of my feelings by shouting at me. I never set out to deliberately disappoint you and I didn't try to ruin your Christmas. I'm really not that calculated. I'm just a little person whose brain deals with stress in different ways to yours. Please try to understand me, from my point of view.

And when all else fails, wrap your arms around me and hold me so I feel the strength of your love.
New After school sports club.
Hope Community School is able to offer children an opportunity to take part in a new multisports after school sports club on Thursday afternoons.
It will be run by a company called 'Kick London' who work in many schools. They have worked with us in the past and provided high quality lunch time sports provision. Their coaches are qualified teachers, have up to date training and extensive experience of working with children. They will be offering a multisport session which will include dodgeball, handball, rounders, basketball and Olympic games. It will run 3:30 – 4pm. This will be £4 per session and run from the 21st November to the 12th December. The cost for the remainder of the term with therefore be £16.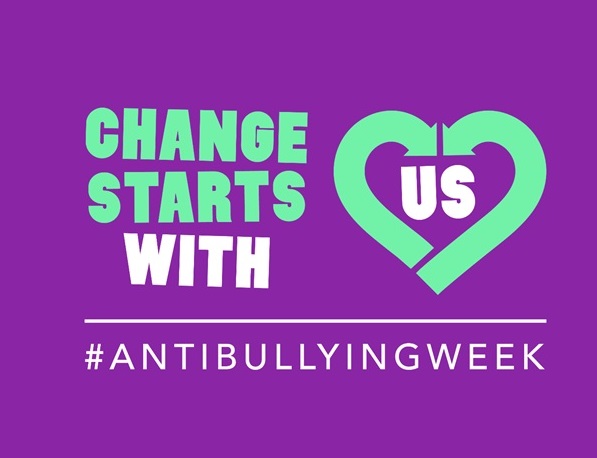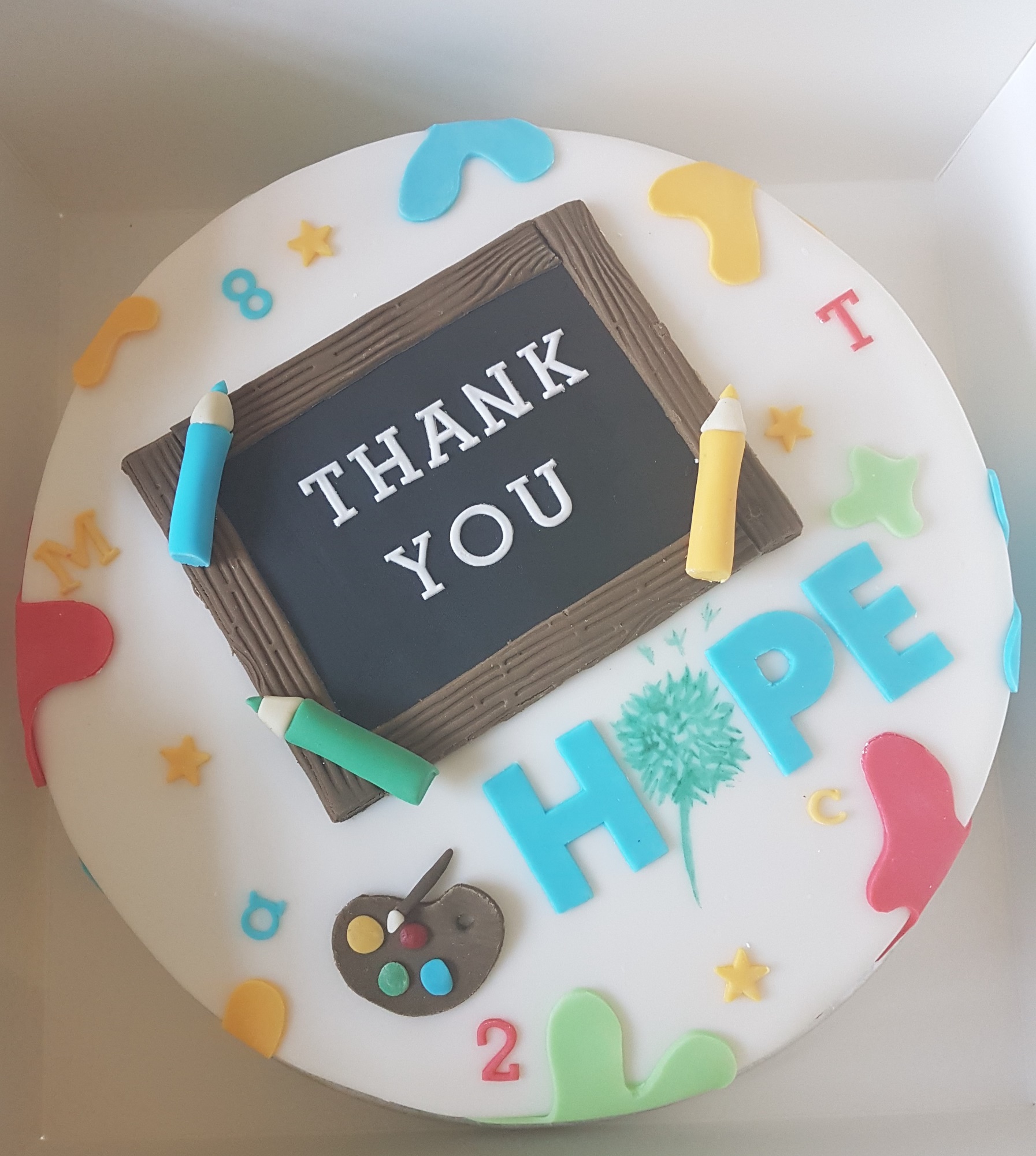 There is always lots happening at Hope. Please see below for our calendar or use the tabs on the right for our latest news, newsletters and vacancies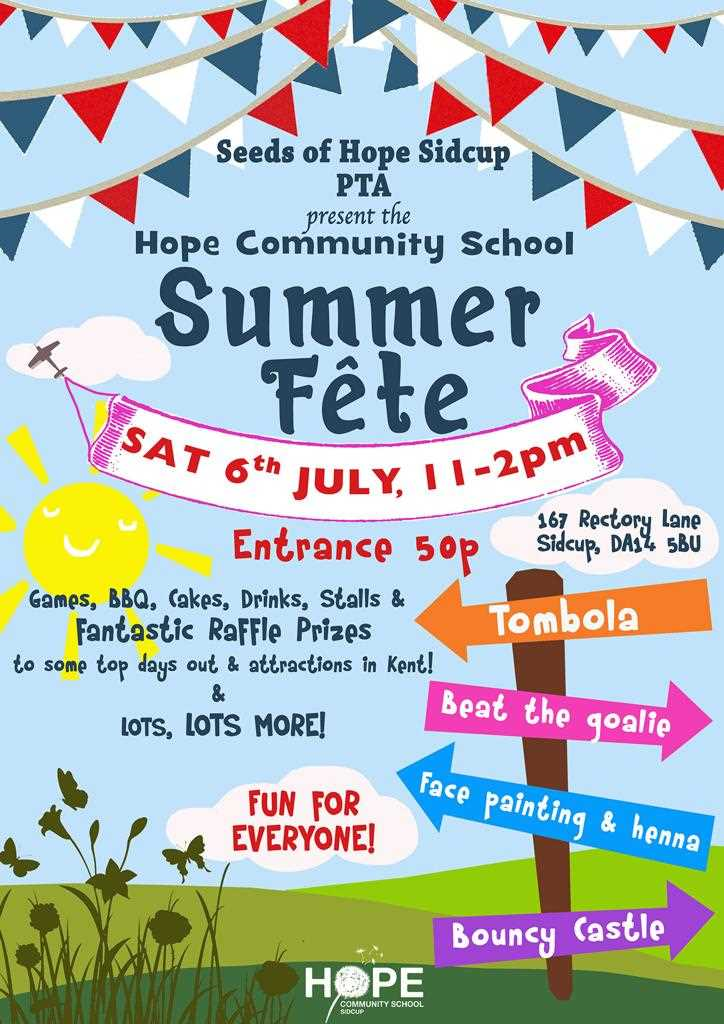 Cystic Fibrosis Fundraiser.
One of out pupils in the Trailblazers class has told us about her cousin who has Cystic Fibrosis so the Pupil Parliament decided to raise money for this charity on Friday 21st June. Please wear yellow to show your support.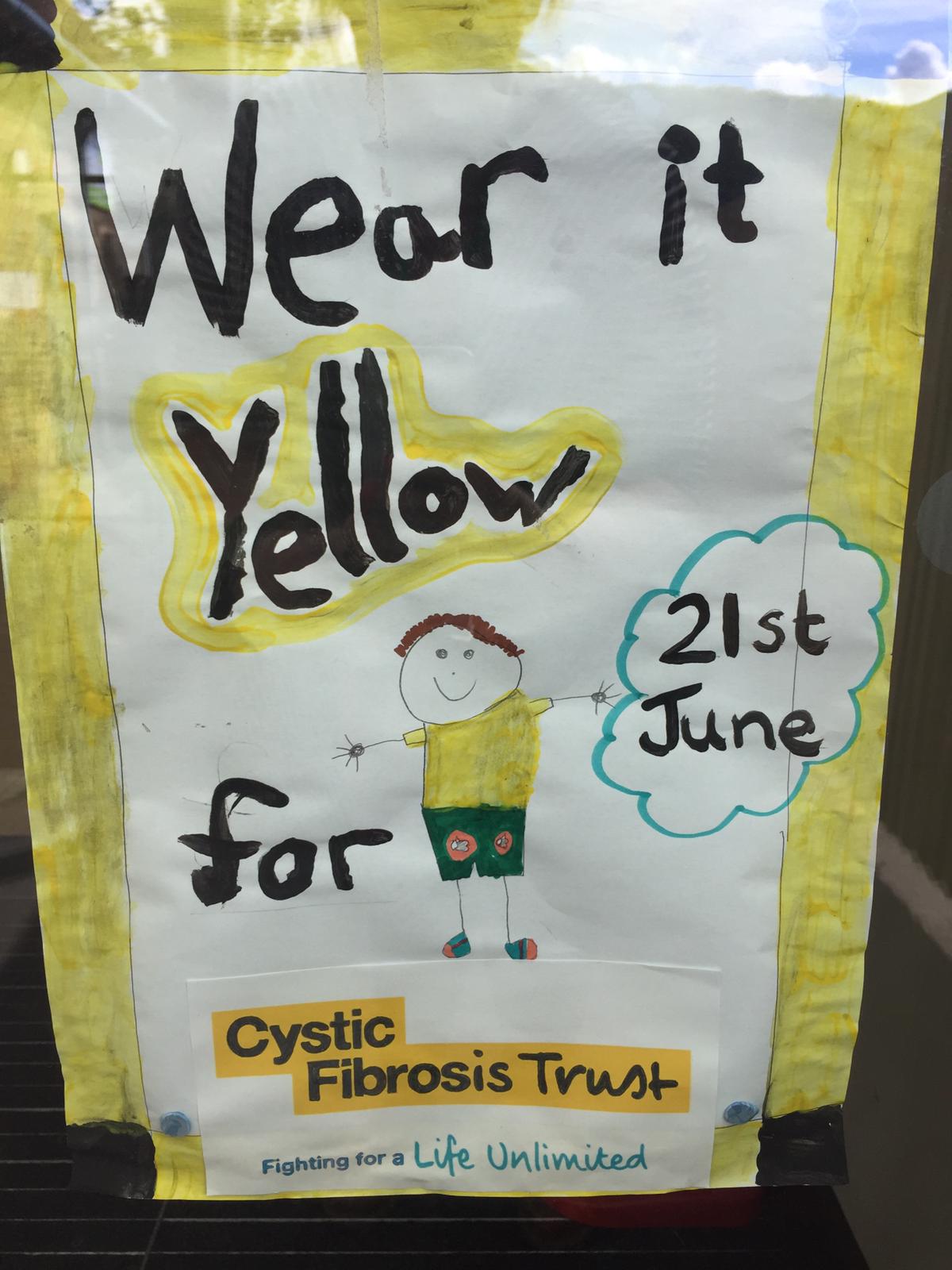 Secondary transfer meeting for families with children in the year 5 class.
3.30pm Wednesday 8th May. More information on the transfer process.
A celebration of Hope Community Mothers
On Friday 29th March the whole school came together to celebrate and give thanks to our Hope Community Mothers. Each class had prepared a poem, a reflective piece of writing or a song to express how they felt about their Mums. Thanks to Grape, our Mandarin teacher, the children even told their mothers, in Mandarin, that they loved them. Mothers were then treated to a cup of tea and cake, by the Seeds of Hope, the school's PTA group. See the Newsflash from 29 03 2019 for photographs.
40 Acts for Lent
This Lent, the whole school community has been challenged to take part in 40 acts which can help to make our school, our community, our families and our environment and better place. Check them out for yourself. 40 acts for Lent 2019
World Book Day Thursday 7th March
Come to school dressed as one of your favourite characters from your favourite book!

Maybe you might come to school dressed as Matilda, The Gruffalo, Percy Jackson or even one of the Mr Men? There are lots of ideas here: www.worldbookday.com/dressing-up

A £1.00 donation per child will be used to purchase new reading books for the School.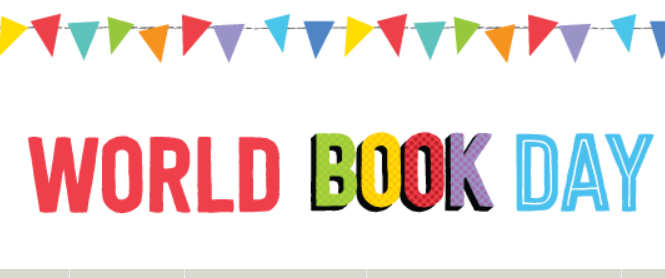 Safer Internet weeks
From Monday 4th - Friday 15th February the school will be focused on how we can stay safer on line.
If you want to know more about how to support your child in staying safe on line, click on the link below.
https://www.saferinternet.org.uk/advice-centre/parents-and-carers
Hope School Sunday 3rd February
All members of the school community are invited to a very special event being organised by New Generation Church.
On Sunday 3rd February, New Generation Church would love to invite you to their 'Hope Sunday' at Cineworld Bexleyheath . This is a special church gathering dedicated to celebrating Hope Community School. The church starts at 9.15am with refreshments and finishes at 11.15am
Everyone is welcome – we look forward to seeing you there.
Mary Rouse, Project Director
Valentines' School Disco Friday 15th February 2019
The Seeds of Hope PTA invite all pupils to a Valentine's School Disco on Friday 15th February , between 5- 6.30pm. Tickets are £3 and can be bought from members of the committee.
Christmas Tree Festival 1st -2nd December
Enjoy seeing our Hope Christmas tree at the Christmas Tree Festival at St John's Church, Church Road, Sidcup, this weekend. The Festival is free to enter. The Festival is open from 10am to 5pm and on Sunday from 12 noon - 4pm.
Our tree can be seen at the front of the Church and is covered with Christmas decorations created by all the pupils in school.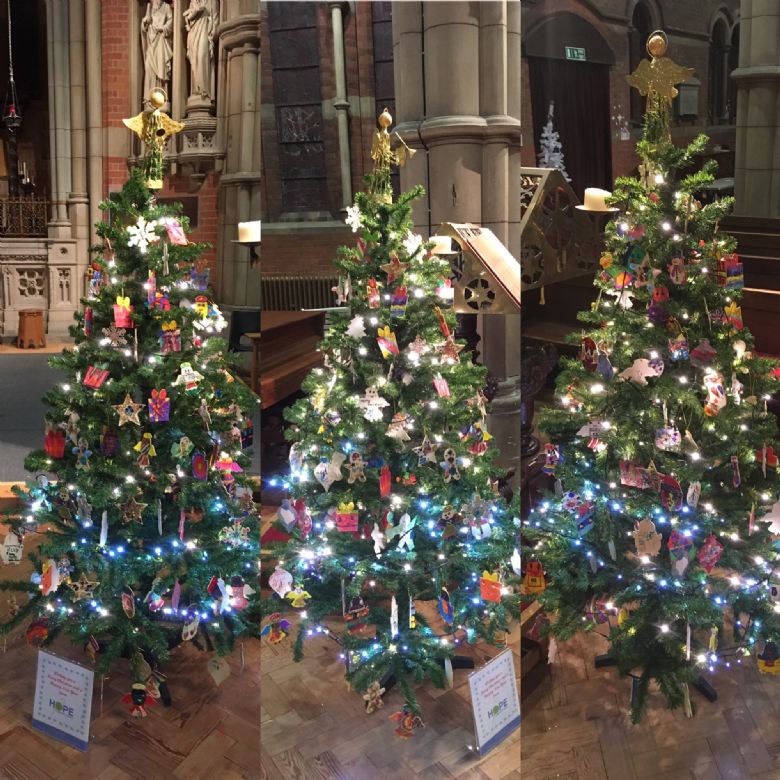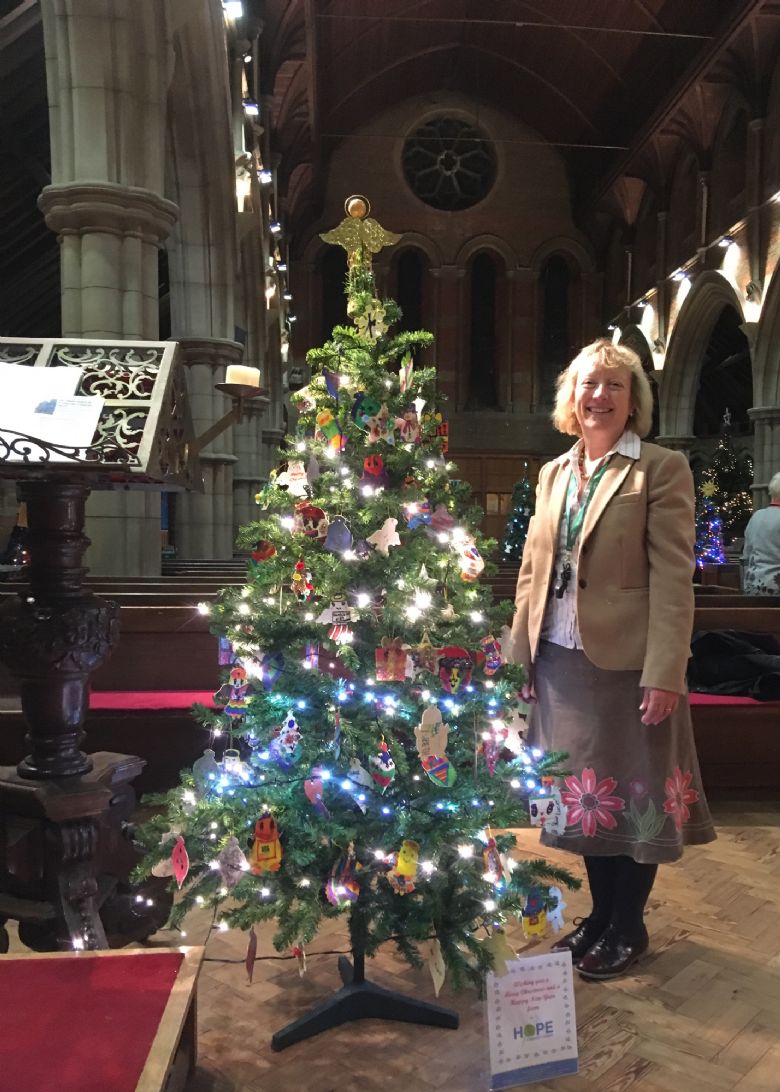 Trailblazers are ready for Christmas
The Trailblazers classroom has now a a special Christmas corner for their children to enjoy.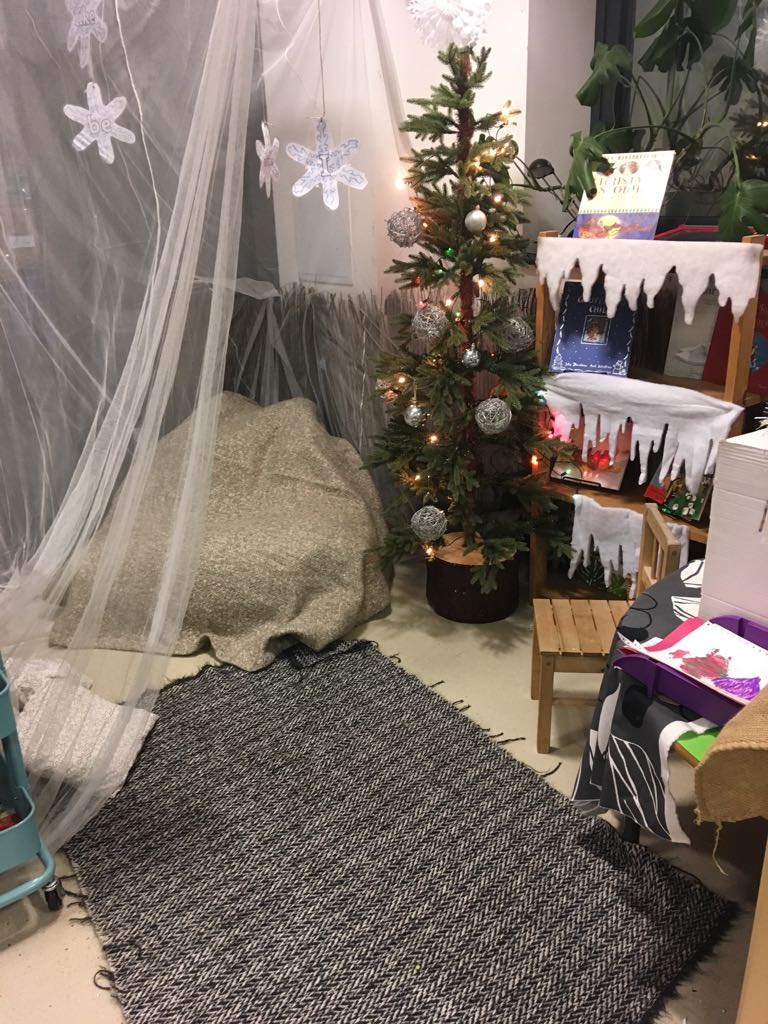 The School choir to perform at Bluewater and the Morrisons store, Sidcup
The school choir has two special forthcoming performances, on Tuesday 20th November they are are at the Rose Gallery in Blue Water from 6.30pm.
On Thursday 22nd November they will be part of the celebrations to open the newly refurbished Morrisons superstore in Sidcup, from 10am. Please join the children to share in these special performances.
Seeds of Hope Christmas Fayre, 3.30pm - 5pm, Friday 14th December
Please join us for a special afternoon which will get us all in the spirit of Christmas.
More details to follow.
Christmas Church Services
You may like to share in the joy of the Christmas by attending a local Church service. See the attached list.
Alex Barlow, The School Chaplain.
Our Playground
Our playground has started to change. On Friday 28th September four volunteers took over the Courtyard to create some exciting learning circuits.