Helping your child
Please find below some information you may find of use in caring and helping your child.
Be kind to me this Christmas... from a little person's point of view: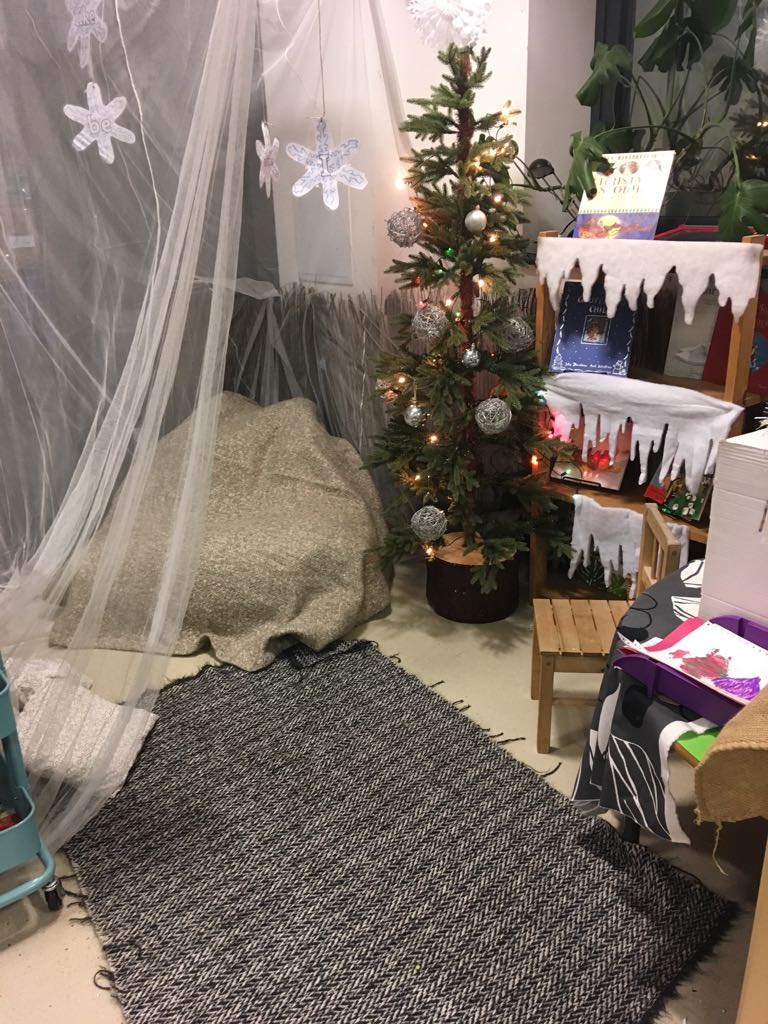 - You've probably let me eat more sugar than usual - I'm bound to have higher highs and lower lows.

- In the holidays I'm out of routine - I can cope better with transitions when I know exactly what's coming next so please explain our plans for the day clearly to me.

- The anticipation of Christmas can be pretty overwhelming and exhausting. Help me to rest by keeping to my normal bedtimes.

- Travelling at Christmas is stressful for all of us. When possible, be flexible about when we travel and check the traffic before we leave.

- I have no idea about the value of money - if there's no way I can have that giant lego set for Christmas, then please tell me well before Christmas morning. I'll have time to get over my disappointment and I'll learn to trust your honesty.

- Grown-ups find preparing for Christmas stressful. I know you want it to be perfect for me so I'll have memories I can cherish forever. But I see you getting stressed, sometimes even before you do. I pick up on it and reflect it like a mirror. Please slow down, notice me, talk to me, play with me. That's what I'll remember.

- When I lose it, and I probably will at some point, please don't make me ashamed of my feelings by shouting at me. I never set out to deliberately disappoint you and I didn't try to ruin your Christmas. I'm really not that calculated. I'm just a little person whose brain deals with stress in different ways to yours. Please try to understand me, from my point of view.

And when all else fails, wrap your arms around me and hold me so I feel the strength of your love.
Fortnite - Video Game
You may be familiar with the popular video game Fortnite, the online shooter game. While it's not automatically dangerous, it does carry some risks. As your children have some well-deserved rest and relaxation at home, we'd encourage you to look out for them playing this game and do what you can to keep them safe.
See the Fortnite factsheet below to help you do just that. It will help you to feel more informed, decide whether you're happy for your child to play the game, and learn how to set up parental controls.
On line safety
Many children use the Internet as part of their lives. However, as adults we need to be aware that our children need to be supported in using it with care. You may find the attached NSPCC, Share Aware guideShare Aware guide on how to stay safe on line useful.
On line guide for 6-10 year olds On line guide for 0-5 year olds
Healthy Eating
Hope Community School we are promoting healthy packed lunches. You may find the Government guidance about packed lunches attached useful.
Hope School: a nut free zone.
Please help us to keep the school a nut free zone, as we have a number of people who have severe allergies to nuts and sesame seeds. Please do not send you child to school with peanut butter or Nutella sandwiches. When families provide confectionary or cakes to celebrate birthdays, please make sure you do not send in sweets or chocolates or cakes with nuts in.
To help children with food allergies and for families to know what their child has eaten, we ask children not to share their packed lunches.
NSPCC guides to personal safety
You may find the following guides useful in educating your child in how they may stay safe from abuse.
NSPCC _ The Talk Pants guide for Parents
NSPCC-A child guide- Say hello to Pantosaurus
NSPCC-A child guide for, children with autism
Safeguarding
Please note, if you have any safeguarding concerns regarding any child at Hope Community School, please report your concern immediately to one of the Designated Safeguarding Leads (DSL) at the school.
Mrs Anne Wood, Mrs E Carvosso, Mrs F Verge
The school's safeguarding Governor is Mrs Lynn Mason.
Medical matters
Measles.
Please be aware that measles has once again become a health issue across London. Find out more about the illness and what you can do to look after your child. Measles Leaflet.
Chickenpox: Read the attached guide as to how to respond if your child has chickenpox.
Scarlet Fever is another illness that some children experience. For further guidance click here.
Stress management
If you or child is experiencing stress you may find this leaflet helpful.