Hope Community School, Sidcup is a mainstream primary school of Christian designation, open to families of all or no faiths. We present a Christian viewpoint, whilst giving children the freedom to explore, question and seek answers for themselves. We ensure children of all faiths feel included and valued and learn about all cultures, faiths and religions.
Children are given the opportunity to participate in reflections and prayers. They may do this in our Prayer room. The Prayer room at Hope Community School is a highly interactive space with many opportunities for creative, emotional and spiritual expression that the children are able to use at lunch time on a rota basis.
The purpose of the Prayer room is to facilitate Christian prayer. The prayer room consists of many activities that support the emotional, spiritual and subsequent overall well-being of the children. The activities cover themes such as self-esteem, forgiveness, happiness, anger, bereavement, friendship, belonging, hopes and dreams, gratitude and saying sorry.
The children visit the prayer room in groups with their classmates. Reception visit the prayer room in a group of 6 children at a time whereas year 1 upwards visit in a group of 8 children at a time. When it is a child's turn to visit the prayer room, they choose if they would like to attend or not. Visiting the prayer room is very much the choice of the child.
The theme of the prayer room changes every term or half term. Different themes have included Treasure Island, Space adventure, Under the sea and many others.
The prayer room also has a quiet space which is a space for quiet reflection with sensory tools to support a relaxing and calming environment. Terry West, the school's volunteer Chaplain invites families to start Tuesday mornings in the prayer room.
Children are familiar with Our Hope Prayer, which is based on the Our Father Prayer.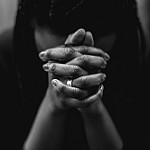 This Lent, the whole school community has been challenged to take part in 40 acts which can help to make our school, our community, our families and our environment and better place. Check them out for yourself. 40 Acts Family Wallchart 2020 .
Rhiannon, our Chaplain recommends these websites to help you and your family:
For guidance in caring for your family: Care for the family https://www.careforthefamily.org.uk/
For help in dealing with the death of a loved one: The Childhood Bereavement Network http://www.childhoodbereavementnetwork.org.uk/
For Help and guidance when money is tight or you are facing debt. Christians Against Poverty https://capuk.org/
Our Partner Church – New Generation http://www.newgen.org.uk/

The local foodbank: https://bexley.foodbank.org.uk/
Our partner in sharing the Christmas and Easter Story: Christian Resources in Bexley Schools – CRIBS https://www.cribsonline.org/