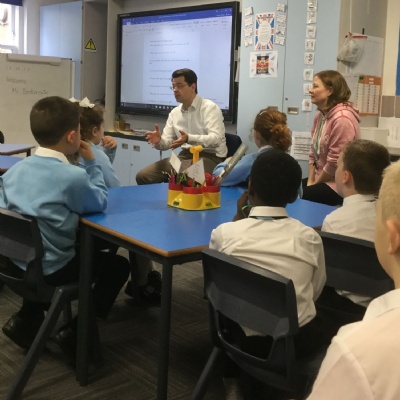 James Brokenshire and the Adventurers
This morning, the Adventurers welcome James Brokenshire M.P. to their classroom. They asked him some very interesting questions about his job as an M.P, the Houses of Parliament and the local community. They discovered that Mr Brokenshire has a varied job; from talking to local residents, flying over to Northern Ireland, meeting the Queen and voting in the House of Commons. They discovered that he wakes up at 6am and often doesn't get home until 11pm at night!
Mr Brokenshire said that our local community is really special, there are fantastic people living here who create a strong sense of community and we are lucky to live near the beautiful area of Foots Cray Meadows.