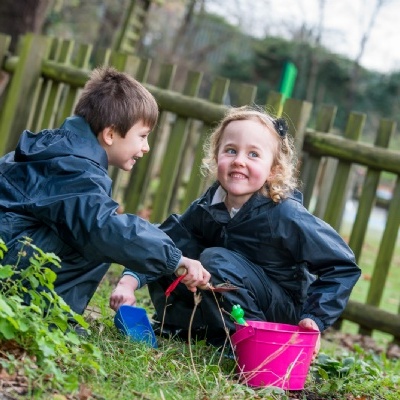 We are delighted to let you know that we have received funding and support from Coolings Garden Centre to be able to bring our garden area (in the lower playground) back to life.
The renovated area will include a woodland area, sensory area, edible plants and vegetable area, pond and features to attract wildlife. We are hoping to create a calm, quiet and peaceful place for the children, as well as an exciting outdoor learning environment. The site will be cleared in half term and then we will be replanting on the 21st and 22nd March - please put these dates in your diaries now because we would love our families, siblings and wider community to be involved in the planting of this new space.

You could also help by collecting a bundle of willow for us from Shepperton (Middlesex), TW17 9NT in the next month. The time can be arranged to suit you. The amount we need will fit into a normal sized car.
...or consider volunteering to help to maintain and care for this space.
Please speak to Mary Rouse if you are able to help.