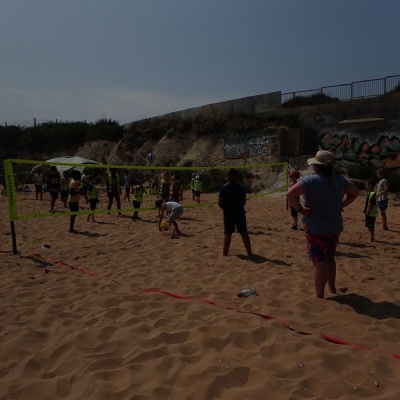 Hope Community at Joss Bay
On Wednesday 21st July all the school visited the beach.
Staff and pupils were greeted by Paul Weston and a team form New Generation Church who had set up welcome sun shelters and sporting activities. The most popular entertainments with the children were making sand castles, digging huge holes and playing volley ball. In the afternoon, all were refreshed by an ice lolly. Thanks to all for making the day such a success.