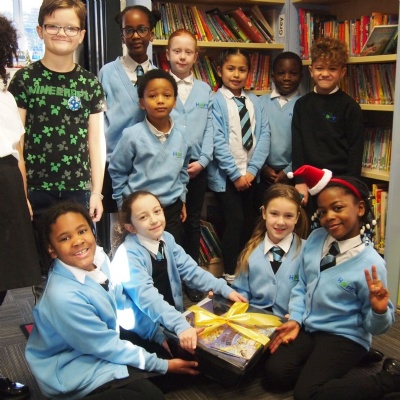 Some of the children in the Innovators class opened a Christmas gift, the school received from New Generation Church.
New Generation Church generous gave each child a copy of the book, "It begins in Bethlehem", by Bob Hartman which they could take home to share with their families.
Thank you, for making Christmas special for the children.