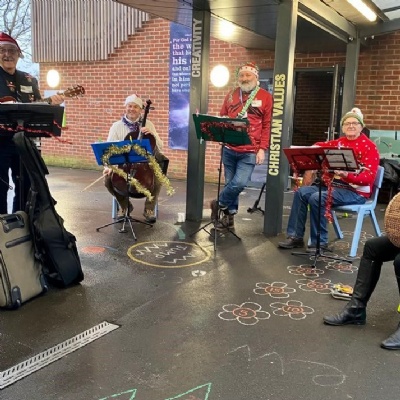 Christmas Music welcomed all to school
On Friday 18th December, Terry West, our Chaplain was joined by some of his musician friends. Pupils and their families were warmly welcomed in to school with by a selection of Christmas Carols and festive songs. It was a delight to see people dancing along.
Children enjoyed watching people perform music live.
Thank you to Terry and friends for making a magical moment for us.